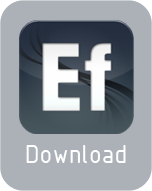 Feel free to download an evaluation copy of Effetha 2 above.
You will need an account to use this software.
If you don't have username/password already, please
send e-mail to us
.
If you are eligible for software license please see how to
activate it here
.
An online manual can be found
here
.